Posted on
By Kate Garton, Owner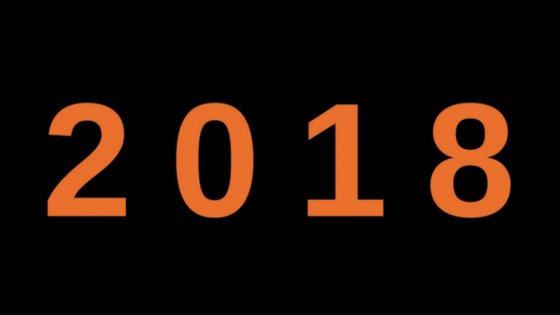 As we say goodbye to 2017 we want to take time to reflect on this year and share exciting news for 2018. Wow what a year 2017 was. First and foremost, we want to say thank you to all our customers for their patronage throughout the year. One of the hardest things about being a small business is finding the right staff that can see the vision you have for your business- and we have done just that. Thank you to our staff for making 2017 an awesome year! We wish you all a successful and prosperous new year! Here are a few things we have in the works for 2018-
New Gear.
Keep an eye on our shelves! We are working hard to have all your favorite gear stocked in our stores. We pride ourselves on stocking quality products, especially brands that are not found in every day big box stores. In 2014 we introduced Christensen Arms in our stores and this year Christensen Arms was our number one long-rifle brand! In 2015 we took a leap of faith and added a fly shop in the lay-out of our new Bridgeport location and now the fly shop has surpassed our expectations so much that we are adding new fly fishing brands in the shop and will be launching guided fly fishing trips Spring 2018. 2018 will be all about the gear!
New Prices.
In both of our stores you will find lower prices on a selection of popular firearms we regularly stock. Our goal is that you come into our stores and find our absolute lowest price right on the tag.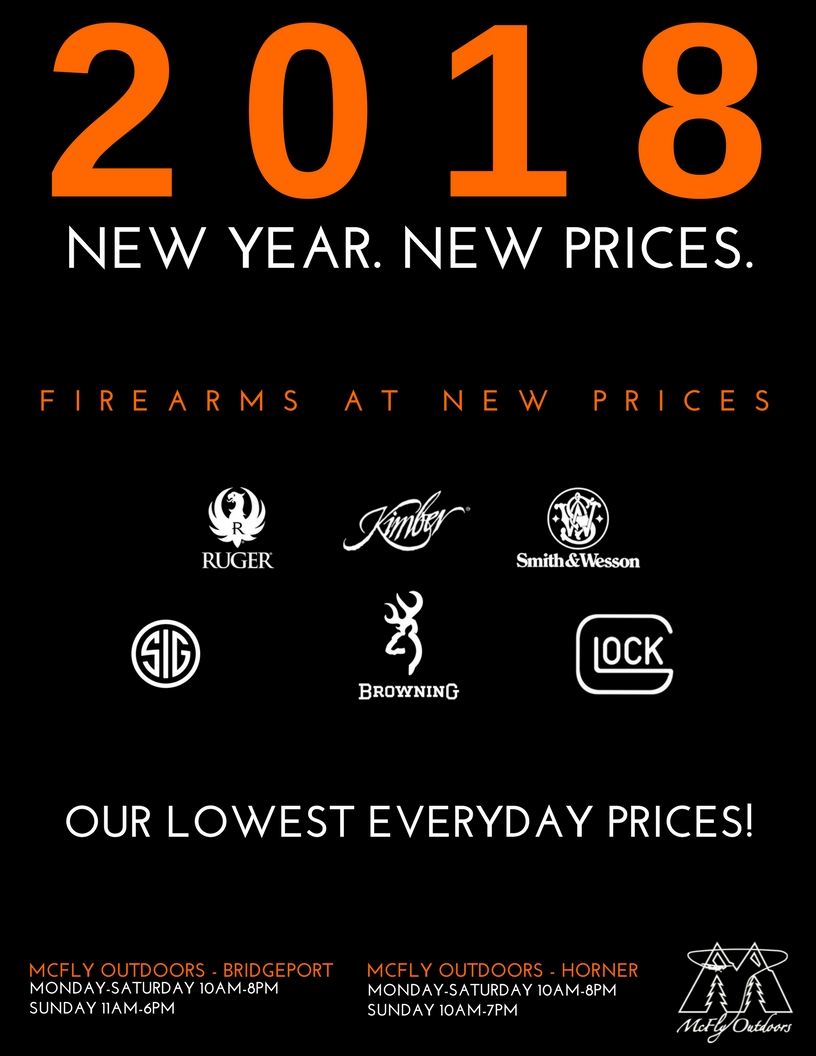 New Events.
We hosted many events this year that were great successes! We already have new events planned in 2018! Always check our website for updates on events and if you have any suggestions please let us know!
New Pro Staff.
In 2017 we put together an all new pro staff that you will start seeing on our social media soon. We think it is important that you see the gear we carry in our stores put to the test, and that is the point of our pro-staff. These guys and girls are passionate about hunting and fishing- we can't wait to share their stories with you. Check back to this blog to find their stories throughout the year.  
New Goals.
What would a new year blog post be without goals? So here are our goals.
#GETOUTTHERE and the there being in our own back yard! West Virginia is home to 34 state parks and there is current legislation to fix up our parks! Big things to come in 2018! So, our goal is that our team will visit all 34 of our state parks and we encourage you to also! Share your posts with us!
West Virginia's trout fisheries are one of the most under utilized natural resources in the state- and they are ALL over. You are never too far from a trout habitat. We are blessed to have an abundant amount of water in our home state- we have the ability to reach amazing water within a short drive. Other states that lack such wonderful fisheries must drive the better part of a day to reach the kind of water we have right here in our back yard. So, our goal is to grow the knowledge of access to the amazing public waters we have in our state and let's start a conversation about growing the public access to our trout fisheries. Come into our fly shop and talk to our fly shop manager Doug- he can get you on some great public water.
 New Year. New Store(s)? Watch for our announcement soon! ;) 
Here is to a fantastic 2018!
Happy New Year Friends!
-Kate Garton